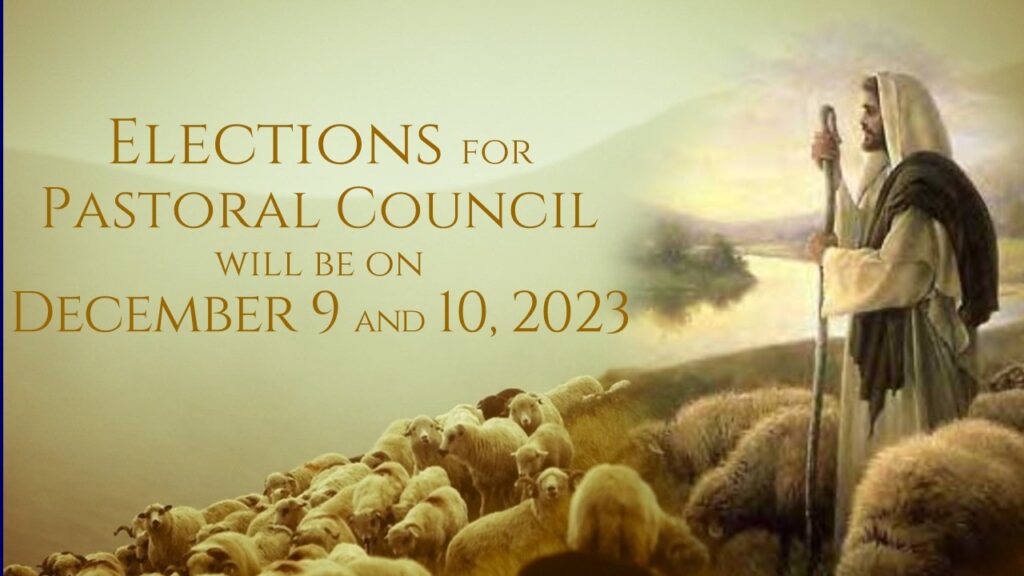 Pastoral Council Elections
Elections will be held in December to elect four new members of the Good Shepherd Pastoral Council.
What does the council do?
*The Council is the main leadership advisory group of the Parish.
*It supports continual Parish renewal and outreach, discovers and listens to the needs of the Parish, and provides counsel and advice to the Pastor.
Candidates must be at least 18 years of age, a Catholic in good standing, a registered member of the Parish and actively engaged in a Parish Ministry/ Organization. Regular attendance at monthly council meetings and a collaborative outlook are the main job requirements.
Applications are available in the Parish Office, by scanning the attached QR code, or by emailing the Parish Office at hwales@thegoodshep.org.  Applications must be submitted the the Parish Office NO LATER THAN November 20th.  You may place your completed application in the collection basket at masses on November 18th and 19th, drop it off at the Parish Office, or place it in the secure lock box located outside the Parish office.
All Parishioners are welcome to participate in the election which will be held after all masses on December 9th and 10th, using paper ballots.  The election committee Patti Grady, Alex Bartoldson and Kevin Bogdan can be contacted through the Parish Office if you have any questions.