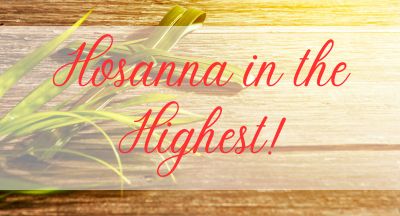 April 2, 2023
Dear Parish Family:
In Jerusalem, an important stop for pilgrims is the Church of Saint Peter in Gallicantu. "Gallicantu" means "cock crow". It is the site of the house of high priest Caiaphas where Jesus was taken after He was arrested in the Garden of Gethsemane. The name of the church is derived from Peter in the courtyard denying even knowing our Lord before the cock crowed twice.
At this site, there is a dungeon believed to be where Jesus was kept overnight before He was brought to Pilate. The dungeon is underground and at the time of Jesus, there was no door or steps to it. There was just a hole at ground level that Jesus was lowered into by a harness. It is overwhelming to think of our Lord there in this damp, dark, and dirty pit in the ground. He was all by Himself. His friends and followers had abandoned Him. He knew that He was to be executed the next day. He knew the cross awaited Him in a horrific and bloody death. We can't imagine the pain and anguish that He must have experienced. And He was all alone.
This week we have the chance to not leave Jesus alone. We can walk with Him, stay with Him, and pray with Him so that we can die and rise with Him.
As we enter into these most holiest of days, let us ask ourselves:
· Will I be there with Him for His Last Supper?
· Will I be there with Him during His agony in the garden?
· Will I be there with Him as He is put on trial and condemned to death?
· Will I be there as He carries the cross?
· Will I, like Simon the Cyrene, help Him carry His cross?
· Will I, like Veronica, wipe the blood and sweat from His face?
· Will I be there as He is crucified?
· Will I have the courage to stand by Him, with Him, as He hangs on the cross?
· Will I be there as He bows His head and dies?
· Will I be there when He is placed in His mother's lap and she screams out in pain and sorrow?
· Will I help carry Him to His tomb?
· Will I be there to encounter Him risen from the dead?
Let us be with Him. Let us make this week truly holy! Let us not leave Jesus alone.
Love and prayers,
Father Neil Sullivan