That Man Is You
Saturdays, 6:30a.m. – 8:00a.m., Parish Hall A
That Man Is You is designed for men of all ages to help them grow as husbands, fathers, grandfathers, and men of faith. This year's program, The Light of Men, is designed to help us come to know the source of all light, Jesus, so that light may fill you and shine through you. 6:30 a.m. Coffee & Donuts, 7:00 a.m.-8:00 a.m. Video and Discussion.
Contact: Jack, jackmclaughlin1422@msn.com.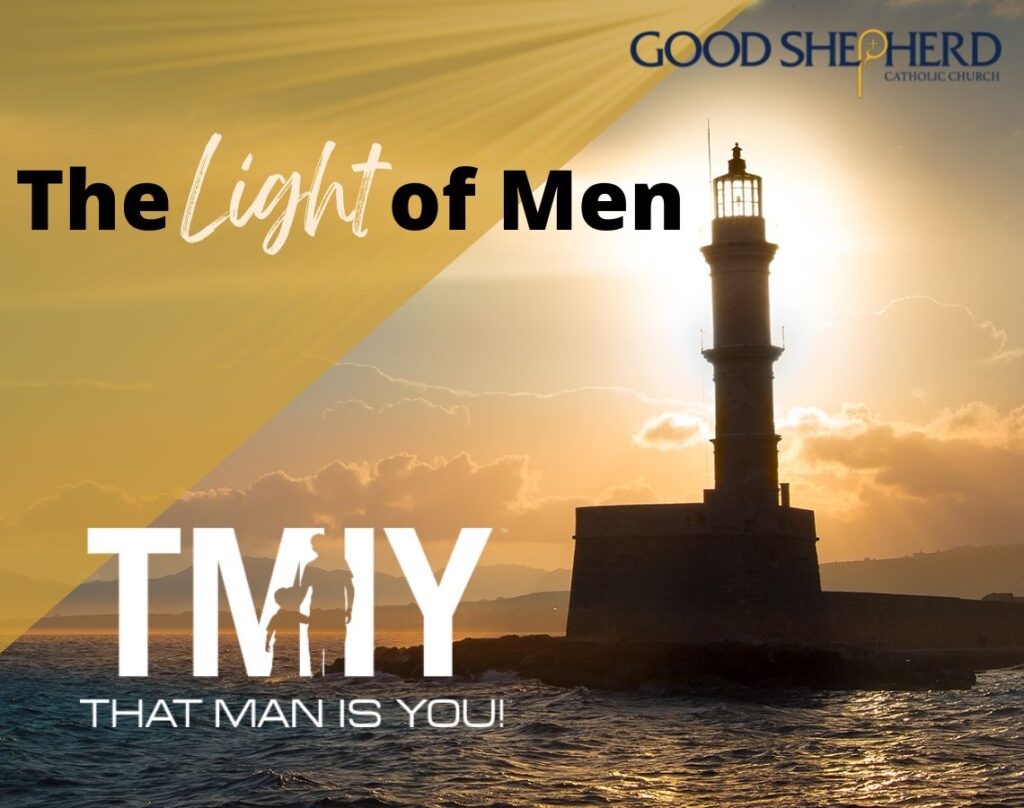 ---
Mystagogy
One Monday each month, 6:30 p.m., Parish Office
This program is open to anyone who has the desire to know more about their Catholic faith, specially converts to Catholicism from recent years. However, even those born into the faith who feel that their present understanding of the faith is not enough to answer their adult questions, may find the program helpful.
Contact: Sister Donna Marie, 717-980-3610, sdmkemberling@thegoodshep.org.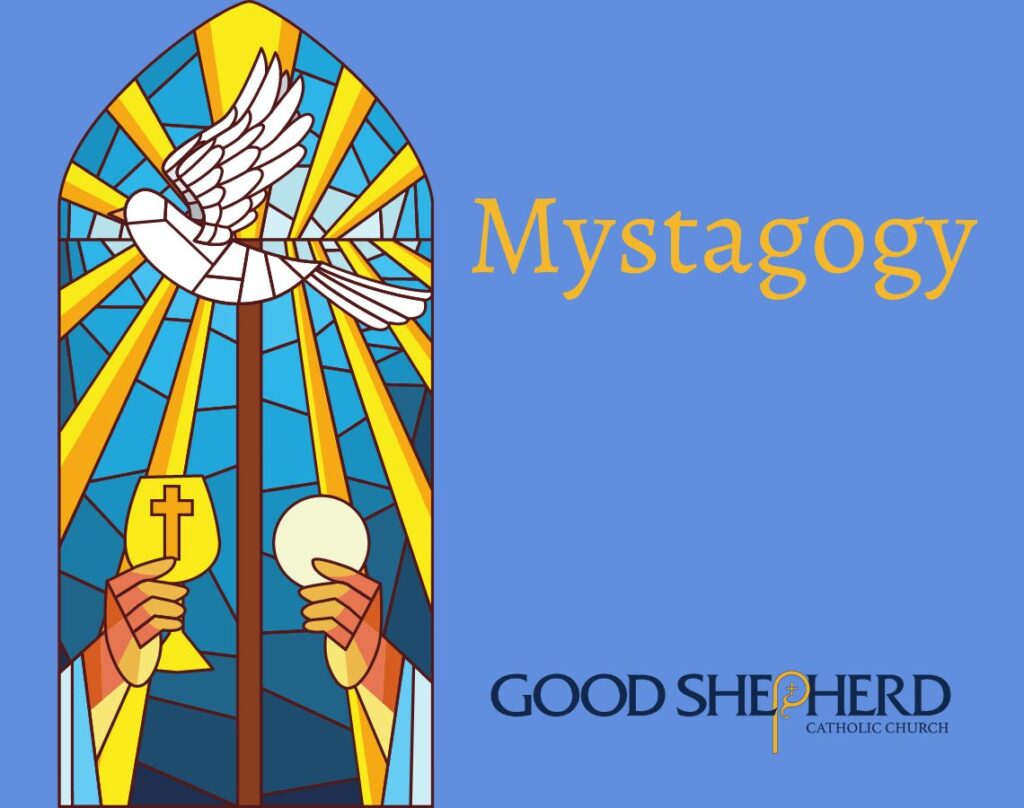 ---
Surviving Divorce
Tuesdays, 7:00 p.m. – 8:30 p.m., All Purpose Room
Surviving Divorce was created to bring hope and healing to those who have experienced the pain and loneliness of a broken marriage. It is for the newly separated and divorced and those still struggling with issues many years later.
Contact: Deb, 717-980-3613, dsalldin@thegoodshep.org.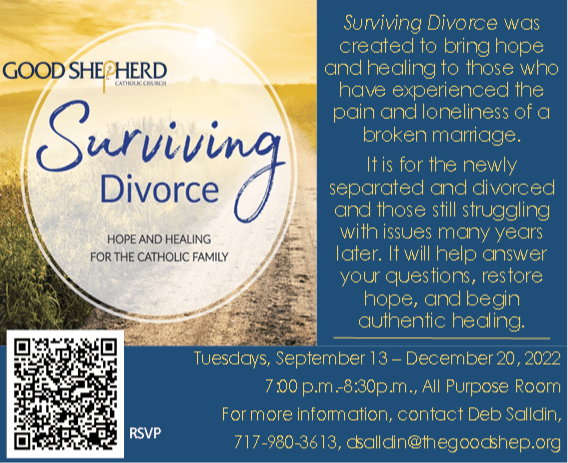 ---
Book Club
Wednesdays, 9:15 a.m. – 10:15 a.m., Parish Office
If you have time to read a chapter or two and an hour to talk about it with other members of the parish, you might be interested in joining the Book Club. We will be selecting a new book on September 14. We choose books that help us deepen our understanding of the mysteries of our faith, develop a spiritual life, and learn more about the life and writings of saints!
Contact: Sister Donna Marie, 717-980-3610, sdmkemberling@thegoodshep.org.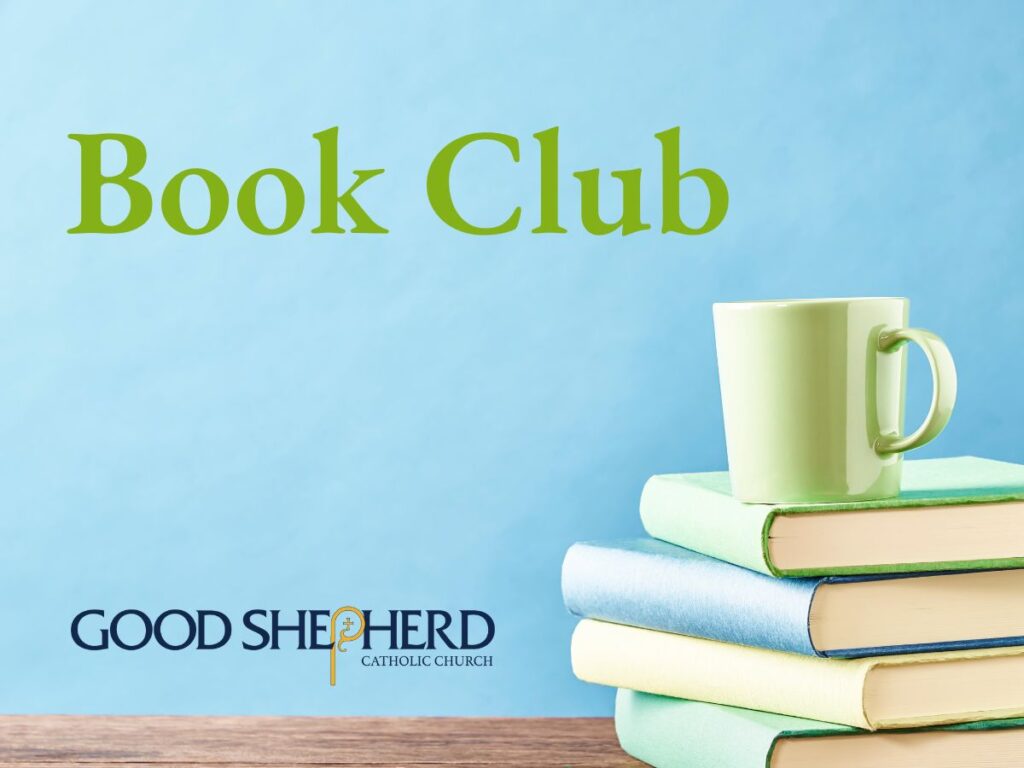 ---
Women of Grace
Tuesdays, Beginning February 28, 2023, 6:30p.m. – 8:00p.m., Zoom
Winter 2023 Women of Grace, Foundational Study, is developed by Johnnette B. Williams and learned colleagues. It is a journey for a woman that explores her special gift of authentic femininity and nurtures the meaning of her purpose and mission in today's world. The essence of this Study Program "discovers the gift of the true and essential nature God has endowed to women referred by St. John Paul II as the feminine genius" (Women of Grace Foundational Study Program). Each woman will find the Study transformative and a catalyst to personal and spiritual growth.
For more information, or to sign up, contact Linda K. Keister, D.Ed., M.Ps.Sc, Women of Grace, Facilitator, 717-732-0772, lkanzkei@msn.com or Deb Salldin, 717-980-3613, dsalldin@thegoodshep.org.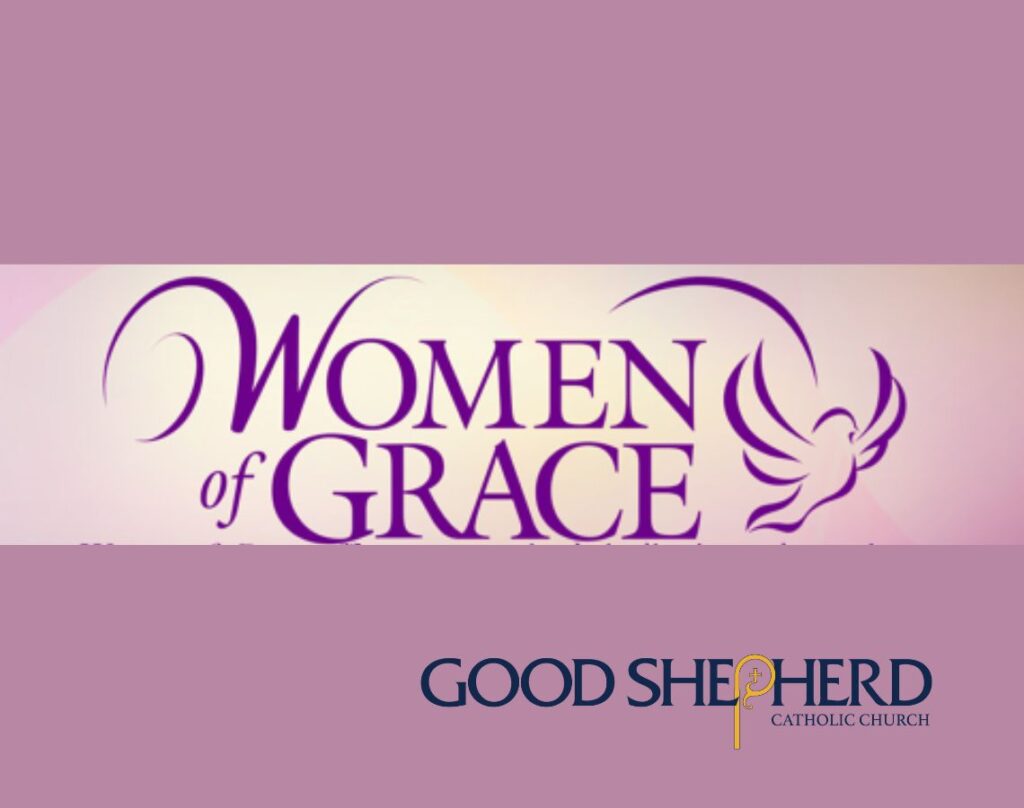 ---
Mental Health Spiritual Support Group
Second Tuesdays, 6:30 p.m. – 8:00 p.m., Parish Hall C
Good Shepherd Parish offers a monthly prayer group for individuals and family members who struggle with mental health concerns. All are welcome.
Contact: Phil, 717-737-8195.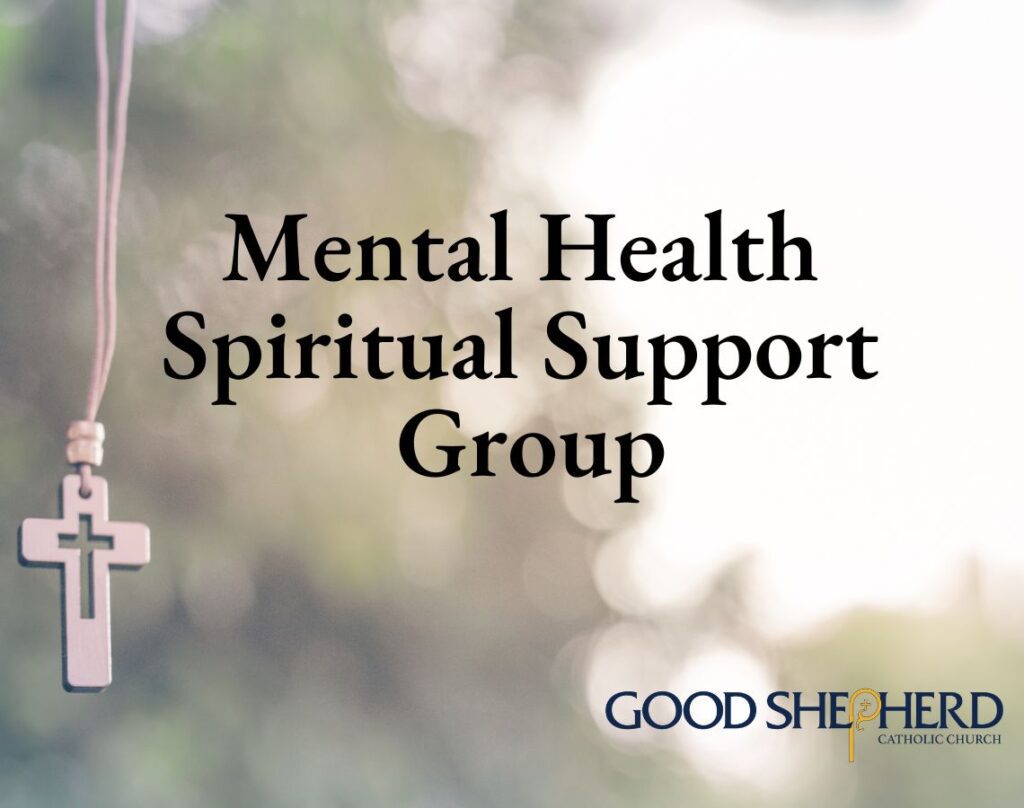 ---