The Knights of Columbus Good Shepherd Council 10685 is a fraternal organization of Catholic gentlemen 18 years and older who are registered members of the Good Shepherd Parish. Examples of activities sponsored by the Good Shepherd Council include Parish dinners, the Parish Easter Egg Hunt and kid's basketball free-throw competitions.
For more information on the Knights of Columbus Council 10685 please visit their website, http://kofc10685.org/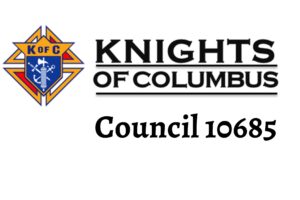 Council of Catholic Women
All women of the parish, 18 and older, are members of the CCW.
CCW's mission statement is "To support, empower and educate all Catholic women in spirituality, leadership and service; to inspire and promote Gospel values".
For more information on the Council of Catholic Women please visit their website, https://hdccw.webs.com/
PRAYER TO OUR LADY OF GOOD COUNSEL
God of heavenly wisdom, you have given us Mary, Mother of Jesus, to be our guide and counselor.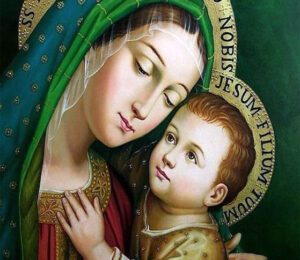 Grant that we may always seek her motherly help in this life, and so enjoy her blessed presence in the life to come.
O Mother of Good Counsel, Patroness of the National Council of Catholic Women, intercede for us, that we may be wise,
courageous, and loving leaders of the Church. Help us, dear mother, to know the mind of Jesus, your son.
May the Holy Spirit fill us with the reverence for God's creation and compassion for all God's children.
May our labors of love on earth enhance the reign of God, and may God's gifts of faith and living hope
prepare us for the fullness of the world to come. Amen.
Girl Scout Programs
Girl Scouting builds knowledge and self-confidence in young girls in grades K through 12 through the earning of various badges, signs and awards. Friendships and sensitivity to others are developed by learning to respect the needs, feelings and rights of others when making decisions and setting goals. Most importantly, they learn how to contribute to society in the spirit of faith and love. Our Girl Scouting programs are sponsored by the Parish Council of Catholic Women and include Daisies, Brownies, Juniors, Cadettes, Seniors and Ambassadors.
For more information contact Director of Student Ministry, Helen Kantes, 717-980-3606, hkantes@thegoodshep.org.