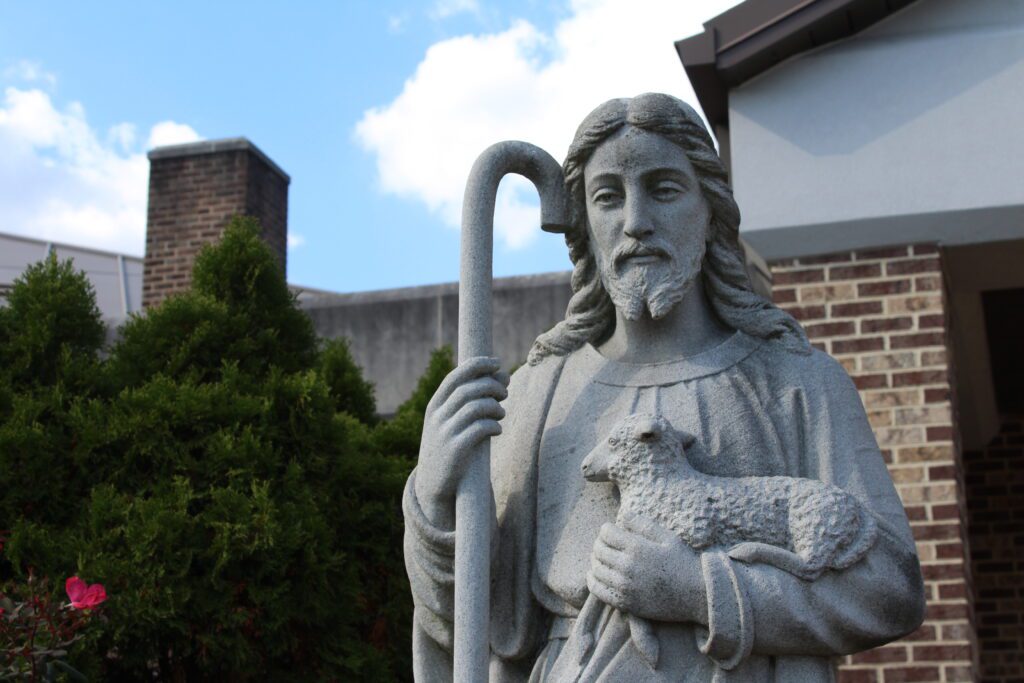 February 12, 2023
Dear Parish Family:
At the end of the Super Bowl 57 tonight, either the Philadelphia Eagles or the Kansas City Chiefs will be awarded the Lombardi Trophy, named for one of football's most beloved figures. Vince Lombardi is one of the most revered coaches in NFL history. Within two years of taking over the struggling Green Bay Packers in 1959, he led them to two consecutive NFL championships, soon followed by a third championship, as well as victories in Super Bowls I and II. When he retired, Lombardi's career coaching record stood at 105 wins, 36 losses and 6 ties.
The three constants throughout Lombardi's life were his Catholic faith, family, and football. Growing up in Brooklyn, Vince was the oldest of 5 children. Vince's father went to Mass every day. His mother's favorite picture of him was when he received the Sacrament of Confirmation as a child. He even studied for the Priesthood for two years until eventually feeling called to something else. He went on to become a teacher and football coach for eight years at Saint Cecilia High School in Englewood, NJ. As his career took off, Vince never lost that Catholic faith with which he was raised. Believing faith was important in every life, he considered daily Mass and Communion the source of his strength.
Each day on his way to work for the Green Bay Packers, Lombardi would stop at Saint Willebrord Church for Mass and offer a prayer in case of unexpected death. He prayed, "My God, if I am to die today, or suddenly at any time, I wish to receive this Communion as my viaticum." Viaticum (meaning food for the journey) is one's last reception of Holy Communion. The Eucharist is the ideal spiritual food to strengthen a dying person for the journey from this world to life after death. He regularly attended Sunday Mass at Resurrection Church in the Allouez neighborhood of Green Bay's southeast side, always sitting with his wife in the middle of the ninth pew.
He died of cancer on September 3, 1970 at the age of 57. On his deathbed, Lombardi told the priest that he was not afraid to die. His love for Jesus and Mary gave him great comfort as he was surrounded by his family. Thousands attended his Funeral Mass at Saint Patrick's Cathedral in New York City.
Despite his success and the high regard in which he was held, Lombardi never lost sight of his purpose in life. He said to his players:
After all the cheers have died down, the stadium is empty, after the headlines have been written, after you are back in the quiet of your room and the championship ring has been placed on the dresser, and after all the pomp and fanfare have faded, the enduring thing that is left is the dedication to doing with our lives the very best we can to make the world a better place in which to live.
Something to think about tonight as his trophy is awarded.
Enjoy the game, everyone! Or at least the commercials.
Father Neil Sullivan