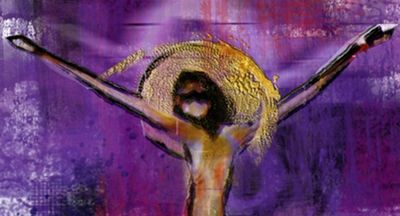 March 26, 2023
Dear Parish Family:
Today begins a special part of Lent known as Passiontide. It is the last two weeks before Easter. Passiontide is all about diving deeper. Even if our Lenten prayer, fasting, and almsgiving has not been the best so far, it's a chance for us to renew and push forward with extra effort and fervor. If our Lenten get up and go has gone up and went, now is the time for us to recharge and refill. Here are some simple suggestions for a jump start as we countdown to Easter:
· Thank God for every inconvenience that comes up. Unite it to the Cross.
· Make a post on Facebook offering to take people's prayers with you to Church. There are many people in need of prayers.
· Pray for anyone who irritates or troubles you as you go through your day. And if you don't have someone who does, say a prayer of thanks to God.
· Skip a meal. Perhaps offer it up for those who don't have the option of eating.
· Pick one day over these two weeks, and have only one meal that day.
· Abstain from something at each meal. It could be mustard on your sandwich, cream and sweetener in your coffee, salad dressing… just something that is a sacrifice. St. Francis de Sales advised people never to leave the table without having refused themselves something.
· Ask God to reveal someone in your life that needs your help. And then … help them.
· If you abstain from something that costs money such as coffee, candy, etc., give that money to the poor.
· Go through your closets and house. Pick out something you love and give it to charity.
Our Solemn Forty Hours Eucharistic Devotions was a time of great grace and blessing for us. Thank you to all who came to pray and adore, all who served at the altar and in the choir loft, all who helped prepare and serve Monday's Saint Joseph Table and Tuesday's special meal for our guests. Those special three days have helped us prepare for the most special three days (the Easter Triduum) that we approach.
Special thanks to everyone who made our Saint Patrick's Day celebration an incredible success. It was an amazing night. We served over 676 dinners, 420 of which were dine-in. Thanks to our kitchen crew, volunteers, band, and everyone who pitched in. Thanks, too, to all who make our Fish Fry Dinners possible and successful. They work hard week after week. This Friday is our last Fish Fry for the year. If you haven't had a chance to come to one yet, don't miss this opportunity.
Love and prayers,
Father Neil Sullivan