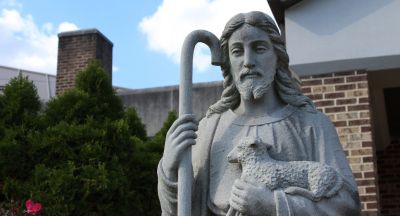 September 10, 2023
Dear Parish Family,
There are moments in history that make a significant impact on our lives. Many have the distinction of us knowing exactly where we were and what we were doing when it happened. Among these are the attack on Pearl Harbor and the assignation of President John F. Kennedy. We can add to that September 11, 2001.
Our observance of 9/11 is filled with many emotions. We remember the thousands of lives lost at the World Trade Center, the Pentagon, and in Shanksville. We hold in our hearts the survivors and those who lost loved ones. We realize how our world has changed because of it. How things are different now. We also honor the bravery and courage of first responders who became a beacon of hope in that time of darkness. We salute the brave men and women of our armed forces who went to protect our nation from future attacks. Here is a special prayer for this special day:
Holy God, Creator of all people and all nations, it is with sorrow and apprehension we remember the tragic events that occurred on this day.
We lift to You in prayer all those who died in the Twin Towers, at the Pentagon, and on United Airlines Flight 93 in Shanksville, Pennsylvania.
We entrust them to Your loving care. Console their families, friends, and all who mourn this loss in the hope that all who trust in You find peace and rest in Your Kingdom.
We pray for those who courageously responded to provide aid and comfort to the afflicted. May their painful memories of that day be healed and transformed into strength and positive resolution.
We also pray for ourselves as we seek Your strength and guidance.
We live in the aftermath of this tragedy and under the shadow of future acts of aggression; we stand in need of Your assistance.
Let us resolve that in the face of hatred, we will show love;
that in times of despair, we will be voices of hope and creators of new dreams; that in times of darkness, we will be sources of light.
Let us resolve that we never regard forgiveness as weakness, but rather as a source of strength in our lives and in our world.
To truly live this way so You may be glorified and Your love made known to others through us. Amen.
Grace and peace,
Father Neil Sullivan